Everything You Need to Know on Microsoft Office Home and Business 2021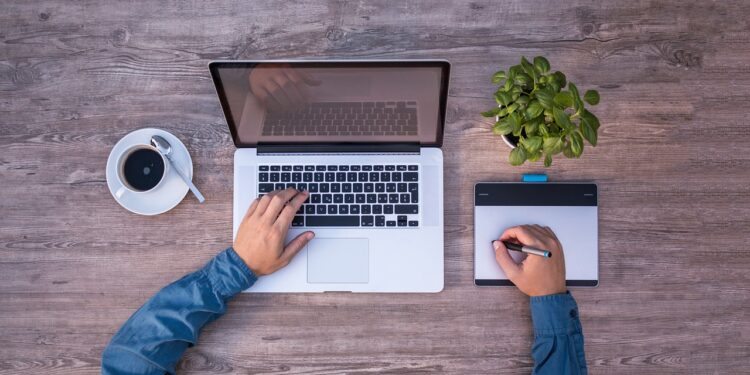 Microsoft Office Home and Business 2021 is a bundle of core programs for families and small businesses. It includes Word, Excel, PowerPoint with local Access, and Outlook for email management.
This version is a one-time purchase that doesn't include any future updates. You must upgrade to the Microsoft 365 subscription service to get those.
What's New?
The 2021 release of Office includes new co-authoring features, inking tools, data types and functions, translation and editing tools, motion graphics, and ease of use. It also adds a "Watch Window" to allow users to inspect or audit spreadsheet calculations and results. It also delivers many other improvements like enhanced security, improved comment collaboration, a quick-view feature to see who's editing, and more.
The Microsoft Home and Business edition includes all the core programs of Office – Word, Excel, PowerPoint, and OneNote. It also adds Outlook for email capability and contact management. The Professional edition is designed for businesses and adds Publisher for desktop publishing and Access for database management. Microsoft offers a non-subscription version of the suite called Office Standard, updated and supported for an extended period, referred to as Long-Term Support (LTSC). It does not include any cloud services.
Word
This version of Microsoft Office has been updated and contains features that will improve the efficiency of your writing process. Various visual effects are available for text, SmartArt graphics can create impressive diagrams, and pictures can be edited within Word.
This edition includes the flagship core applications – Word, Excel, and PowerPoint – and powerful email management with Outlook. It is designed with casual home users and students in mind and comes with OneNote to take your notes to the next level.
The Microsoft Office Home and Business 2021 download also includes a security feature to place any untrusted document in a sandbox, protecting it from malware. It features a new ribbon interface that organizes functions in logical groups. A tiny diagonal arrow in the bottom right corner of each group also launches a menu with more options.
Excel
While less robust than a full Microsoft 365 subscription, this version still offers features such as dynamic array functions and improved formulas. It also includes using histograms to visualize frequency in data and Pareto charts to show trend analysis.
The Standard edition, available via volume licensing only, includes all core applications found in the Home and Business version and adds Outlook for email communication and the desktop publishing app Publisher. It also offers a powerful database application called Access.
PowerPoint
Microsoft's Office suite of applications continues to be the dominant force in robust business suites. Its latest version, 2021, offers a fresh visual look and a handful of new features.
This release supports co-authoring in PowerPoint, improved slide show recording with presenter video and ink, and a curated stock media library from the Office Premium Creative Content collection. It also adds dynamic arrays, XLOOKUPs, and more to improve Excel functionality.
The Home and Business edition offers the core programs in Word, Excel, and PowerPoint but includes Outlook instead of OneNote to give small business owners better email management capabilities. It is an excellent alternative to the Professional suite for those who prefer not to subscribe to a subscription model. This version also needs the complete set of updates as those on a subscription do.
OneNote
OneNote, the app that pushed Evernote out of the number one spot in Google Trends, has received a few critical updates. For starters, it now supports dark mode on Windows 10.
The Math Assistant has an improved user interface that can highlight text selection with the new Line Focus feature. Additionally, the app now supports various new data types and functions.
Other improvements include extra cloud fonts in Word, the ability to record a slide show with narration in PowerPoint, and updated translation functionality in Outlook. All the apps have been given a visual refresh to match the look of Windows 11, including rounded corners and a softer color palette. 
Access
The Microsoft productivity suite was first launched in November 1990. Since then, it has evolved and adapted to suit the market's needs. It now contains a suite of programs designed to help you get your work done faster.
There are three editions of Microsoft Office available. The Home and Student edition is ideal for students and casual home users. It includes the core applications and OneNote for taking detailed notes. It also includes Outlook for managing email and appointments.
The Professional Plus version is for businesses with advanced collaboration and database management needs. It uses the Windows Installer method for offline installation and includes all core apps plus Outlook. It also has a Click-to-Run method for online installation and supports Microsoft's latest macOS version.
Outlook
Microsoft's email suite gets a small set of features themed around discovery and translation. For example, you can now translate emails in over 70 languages via a sidebar and save picture and chart attachments.
There's also a new way to hide the quick access toolbar and display command labels.