5 Reasons Lifeline Cell Phone Service Providers Are Essential for Low-Income Households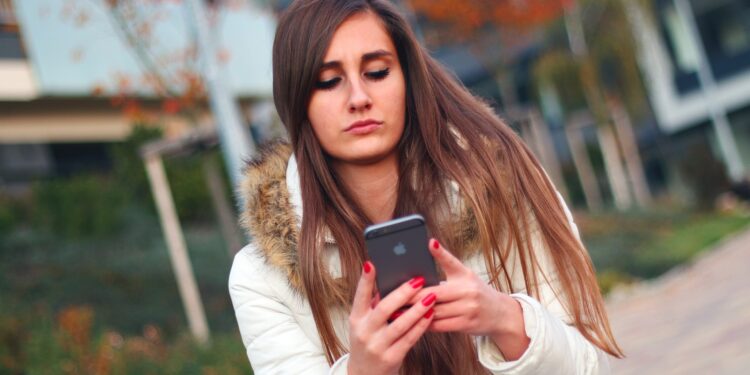 Those eligible for Lifeline can save money by receiving home telephone and wireless service discounts. These savings are combined to provide a lower monthly bill and may include mobile data usage allowances.
Lifeline is a government-funded program that provides phone service to income-eligible consumers nationwide. It has undergone several significant changes, including reforms to combat fraud.
Access to Communication
Communication is essential for low-income households – it provides critical connections to their jobs, families, education, health care, and emergency services. However, many low-income households need help to afford reliable services.
Lifeline cell phone service providers offer free and subsidized phone service to those who qualify for government assistance. If you qualify, these government-provided phones can be a crucial step toward improving your life.
The federal Lifeline program subsidizes phone and internet services for eligible low-income Americans. This includes households receiving benefits.
In addition, Lifeline offers a deeper discount on broadband service and installation assistance through Lifeline subscribers living on federally recognized Tribal lands.
Eligible people can also get a one-time laptop, tablet, or desktop computer discount through the Affordable Connectivity Program (ACP). To apply for Lifeline and ACP, you must meet income-based or program-based eligibility guidelines, including Assistance Program, Medicaid, the Veterans Pension or Survivors Pension Benefit, and Income at or below Federal Poverty Guidelines.
Access to Information
Digital inclusion is vital to addressing low-income housing inequality, especially for those with limited access to health care services or information. During the Covid-19 pandemic, many households sheltering in place could not receive necessary medical screening because they could not access email addresses or cell phones.
As a result, people without consistent communication networks are at a higher risk of poor health outcomes. Moreover, they are less likely to have the skills and knowledge to navigate the health system effectively.
Thankfully, lifeline cell phone service providers in California help these households by removing the expense of maintaining a phone subscription from their budgets. This helps them have more money to spend on other essentials like groceries, clothing, utilities, and school supplies.
Additionally, Lifeline provides subsidies to reduce the cost of monthly broadband service for qualifying households. This discount is available to families with a lower household income.
Access to Education
In many developing countries, poor children do not get a quality education, which is a severe problem. The primary reason is that governments need more money or political will to provide free schooling for all children.
This is a problem because education is a fundamental social right contributing to economic development. Without it, children become more vulnerable to poverty. They have less chance of finding jobs and escaping poverty, and they may be more likely to marry early and have children who suffer from gender-based violence.
A lack of demand for education can be caused by several factors, including poor information about the value of education, misinformed parents who see no return on their investment in education, or governments unwilling or unable to provide quality education. In these circumstances, user payments can ensure that all children receive the education they need.
Access to Healthcare
High out-of-pocket costs, inadequate transportation systems, and appointment availability issues dissuade many Americans from accessing health care. It's an unacceptable choice, and it disproportionately burdens the lives of low-income families.
In 1985, the federal government launched the Lifeline program, subsidized by the Federal Communications Commission. The subsidy enabled low-income Americans to afford phone service, which is essential in everyday affairs such as paying bills, applying for jobs, phoning a doctor's office, or enrolling in school.
To be eligible for Lifeline, you must be a household member with income at or below the 2023 Federal Poverty Guidelines (source: USAC).
You can get additional discounts under the Affordable Connectivity Program if you're a Lifeline subscriber. The ACP offers a monthly value to help pay your home internet or mobile phone bill, delivered directly to participating service providers. The ACP also provides a one-time deal to buy a smartphone or device. You can use both the Lifeline and ACP benefits at the same time.
Access to Jobs
The Lifeline program subsidizes wireless and broadband services for low-income households in selected areas. In the past, it benefited millions of Americans who could only have purchased a cellular phone plan with assistance.
The program has undergone several reforms, including a national verification system and a bidding process to encourage providers to offer affordable packages. In recent years, the FCC has focused on tackling fraud.
The program also offers a variety of other benefits for low-income households, such as access to free or subsidized broadband service. However, in the end, the most important use is the one that carries over from month to month: it helps lower costs and frees up money on other essentials such as food, clothing, and healthcare.